Ceramic Backing Tapes / Supplier And Exporter
Tapes now days are manufactured with superior adhesive row materials and efficiently with light pressure. Using these tapes are useful to save time and leads to more uniform welds. Have range of ceramic backing tape, ceramic welding tape, fiber glass backing tapes etc.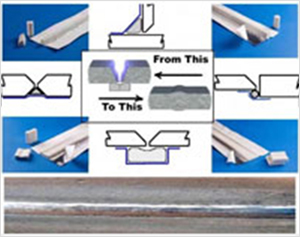 Ceramic Tapes
Ceramic Tapes are non-combustible when tested in accordance with BS 476, Part 4 are made from alumina-silica ceramic fiber, free of asbestos. These fiber materials can be used in different industrial applications under temperatures up to 1300&degC and have accomplished chemical stability and strong audacity to thermal shock and corrosion attack. Inconel wire / SS wire and fiberglass filament are incorporated into the yarn to increase adjustable strength of the fabrics both before and after exposure to heat. Typical applications for tapes include gaskets, seals, furnace and welding curtains or pipe etc.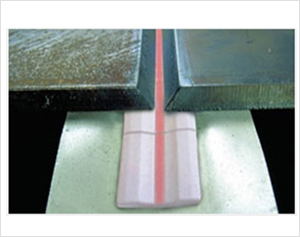 Ceramic Welding Tape
Ceramic welding Tape is a woven fabric made from our high quality material It is featured with heat insulation and high temperature conservational materials in all kind of thermal installations and heat-conducting systems, widely used in welding, aluminium and steel mills, boiler insulation and seal, shipyards, refineries, power plants.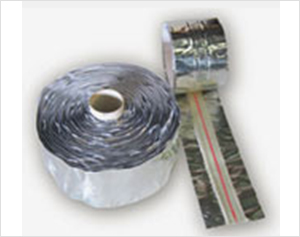 Backing Tapes
With thorough industrial knowledge Swab Tapes manufacturing, supplying and exporting a wide range of premium quality Backing Tapes. The offered range of backing tapes is manufactured by our expert professionals using high-grade raw material raw material for ensuring its optimum quality and excellent adhesive properties at the users end. These tapes are widely used in the to stick fiber glass and ceramic tiles.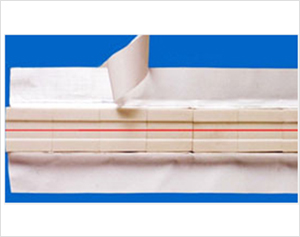 Ceramic Backing Tape
In order to fulfil the ever-changing demands of our esteemed clients, we are engaged in offering a qualitative range of Ceramic Backing Tape it is also known as Ceramic backup tape. The offered range of ceramic backing tapes is manufactured by our professionals using superior-grade raw material, procured from the reliable vendors of the market. This ceramic backing tapes is widely used to maintain and protect backside surface of any object being weld. Also, this tape easily 2 side welding process into single side process.
Features:
Light Weight
Available in various sizes
Perfect finish
100% asbestos free
Fiber Glass Backing Tape
Our Fiberglass Backing Tape is a substitute for old method back purging which provides protection to the backside surface of the weld and ensures good finish. it is flexible, heat resistant, fluorocarbon-free, enabling it to be a complete solution for plate, sheet and pipe etc welding needs