Welding And Plasma Cutting With Robots
Welding & Cutting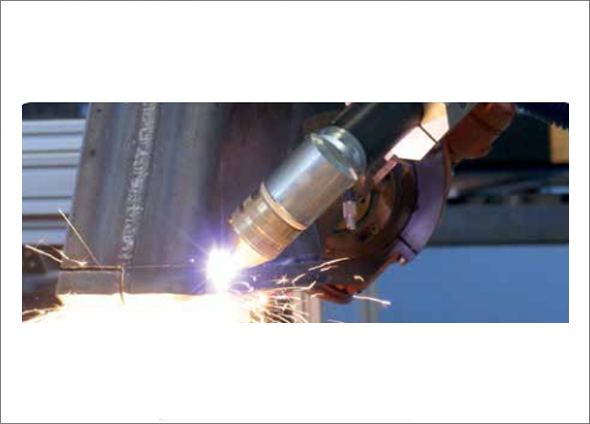 Processing of three-dimensional structures
Industrial robots and other automated systems are excellently suited for the economic large-scale and low volume production as well as piece production. Kjellberg units for welding and cutting can be adapted to all common robots and robot controls in the market. Electrically conductive materials and various work- pieces, also three-dimensional, such as structural components for vehicles, pipes and containers, profiles and dished bottoms are cut and welded with highest quality. With the high-quality products made in Germany excellent results are achieved.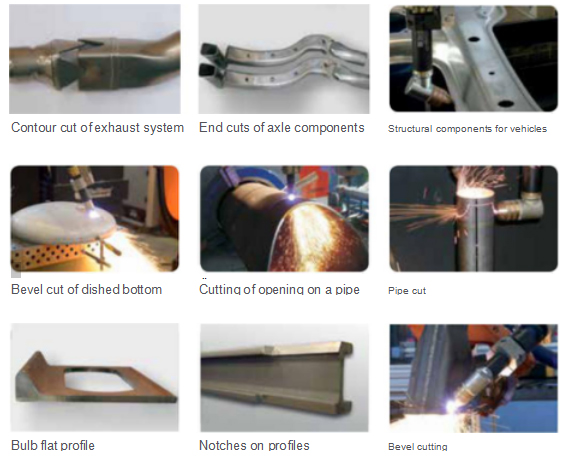 High flexibility in the production
In the automotive industry robot cutting is applied for various cutting tasks on thin sheets. When cutting profiles, components or body panels precise results are achieved. Numerous advantages of robot-guided plasma cutting result also for the processing of curved surfaces. Thus, the conditions are fulfilled for achieving excellent bevel cuts especially in container and pipeline construction and for reducing weld preparation costs. End and hole cuts with and without bevels in diverse profiles are done easily and quickly for example in shipbuilding. Also strongly varying material thicknesses on one workpiece are technically manageable without any problems.