Positioner Rotator Column and Boom / Supplier And Exporter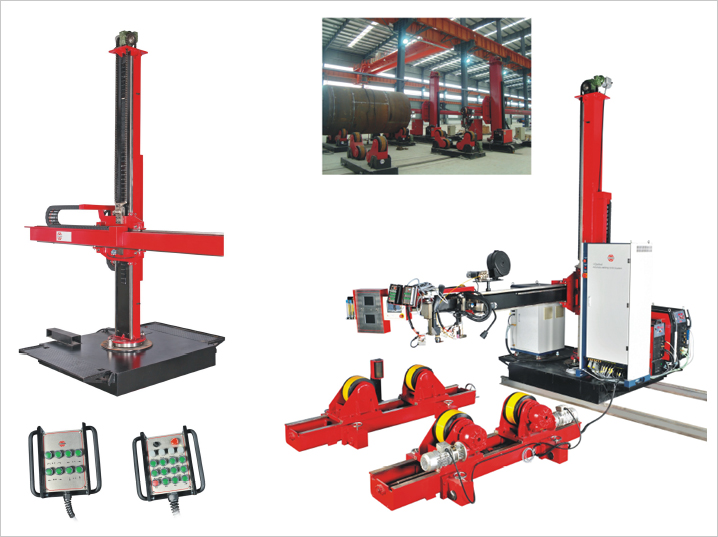 Brief Introduction :
Column and Boom is one of the main equipments for welding boiler, pressure vessel, pipeline and structural metal; it is composed to automatic welding system with roller, positioner, and rotation mechanism, that used for welding pressure vessel, spherical head welding, inside cladding for barrel and shell cover. It could use TIG, PAW, TIG, MIG/MAG, SAW welding process.
Features :
Modular design, easy to customize the circumferential seam welding according to customer' requirements.
Suitable for circumferential seam edge ioint welding and angular ioint welding structure etc.
Suitable for TIG, MIG/MAG, PAW and SAW welding process.
Suitable for various materials, such as carbon steel, stainless steel, titanium alloy and aluminum alloy etc.
According to work piece size, optional to choose standard or customized mechanism.