Plasma Cutting PA-S45 W, PA-S70 W
Plasma Cutting From 3 to 70mm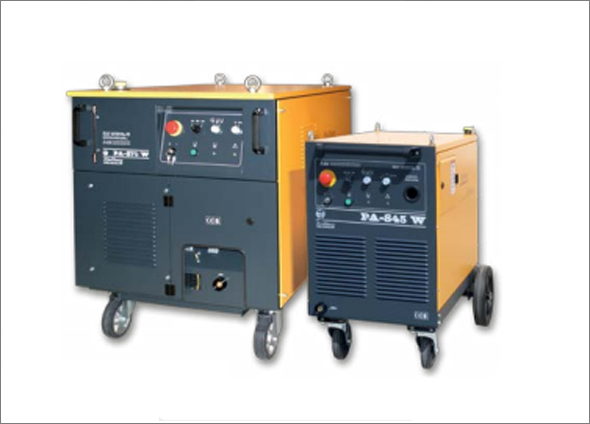 The plasma cutting systems of the PA-S series are suitable for manual and mechanised cutting of material thicknesses in the range from 3 to 70 mm. The use of a range of different plasma gases and gas mixtures allows the clean cutting and gouging of electrically conductive materials. As portable systems, they can be used in work-shops, training centres and on construction sites.
Advantages :
Attractive price-performance ratio
Optional use of hand or machine torch
Suitable for 2D and 3D guiding systems
Robust and simple design
Portable systems for mobile use
Reliable even under challenging production conditions
Simple operation and maintenance with a service and diagnostic system
Cutting current with three settings
Fluid cooling of plasma torch for long comsumable life
Quick switch from cutting to plasma gouging
Angled torch heads and special shaft designs for optimised cutting of 3D parts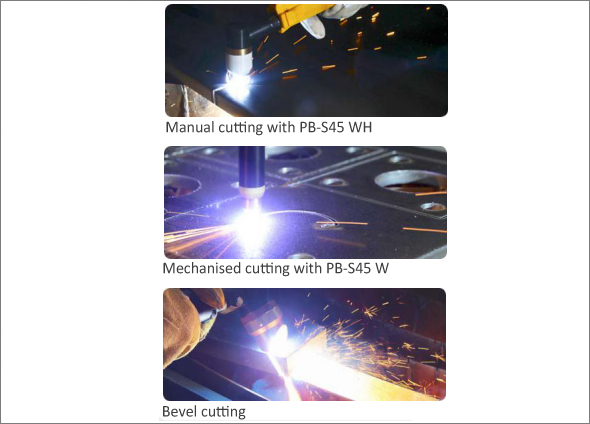 Advantages :
Metal construction and engineering
Plant and tank construction
Pipeline engineering
Scrap cutting
Dismantling
An essential requirement for the quality of cut surfaces is the proven design of the torch's cathode and nozzle. The liquid cooling of the plasma fine-jet torch guarantees longer consu - mable life. Plasma cutting with the systems in the PA-S series is more efficient by increasing the productivity of the user. For the cutting of mild steel with the PA -S45W, a swirl gas torch allows more frequent piercing.