3D Profile Cutting Machines (Watts Mueller) / Supplier And Exporter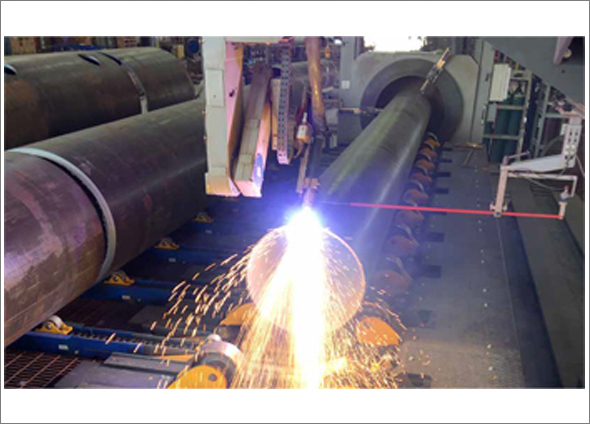 3D Profile Cutting Machines(Watts Mueller)
Our thermal 3D profile cutting machines are available in the atts, MO Classic, MO Heavy-Duty and MO Robo series. The achines of the MO Compact, MO Watts, MO Classic and MO Heavy-Duty series intend-ed essentially for round pipes operate with macro controlled or freely programmable software, so the machines can be programmed with already available cutting macros or with the aid of our CAD/CAM systems.
The machines of the MO Robo series designed mainly for beams have a freely programmable software architecture that facilitates the autonomous generation of the cutting profiles offline with the use of CAD/CAM modules.
Plasma and oxy-fuel are available as cutting processes. The main differences between the various series can be seen from the table on the following pages.
The CNC-axes of a pipe profile cutting machine can be as follows:
Rotation of the workpiece inside the chuck sys tem (Y-axis)
Longitudinal movement of the cutting head along the workpiece axis (X-axis)
Oscillatory movement of the cutting head (B-axis)
Rotation of the cutting head (C-axis)
Height adjustment of the cutting head by a measuring system in the event of surface deviations of the workpiece (Z-axis)
Torch distance correction in relation to the cutting angle during the cutting process (W-axis)*
Transverse movement of the cutting head at 90° to the workpiece axis (V-axis)**
Available for the MO Compact, MO Classic and MO Heavy-Duty series