Precise Cold Cutting And Bevelling
Precise Cold Cutting And Bevelling Production Line For 8-24" Middle And Thick Wall Pipes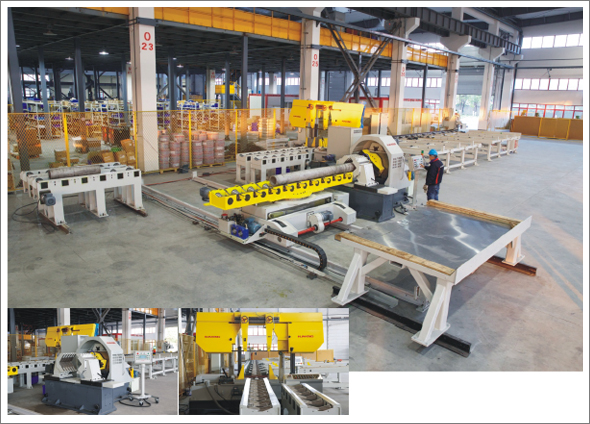 Features :
Many advanced technique to achieve international standard.
Reach max. 100mm thickness.
Beveling efficiency : ≤5 min (DN200 SCH40).
Advance tool feed: servo radius feeding, 3 axes synchronized.
The first who solved outer bevel and counterbore by CNC.
Graphic parameter input programing, less requirement on operation skill.
5 Axes tansporter achieve pipe automatic conveying.
Achieve U, compounding V and counterbore by CNC, no need to change the tool bit for these kinds of process.
Rigid cutting.