Pipeline Prefabrication Line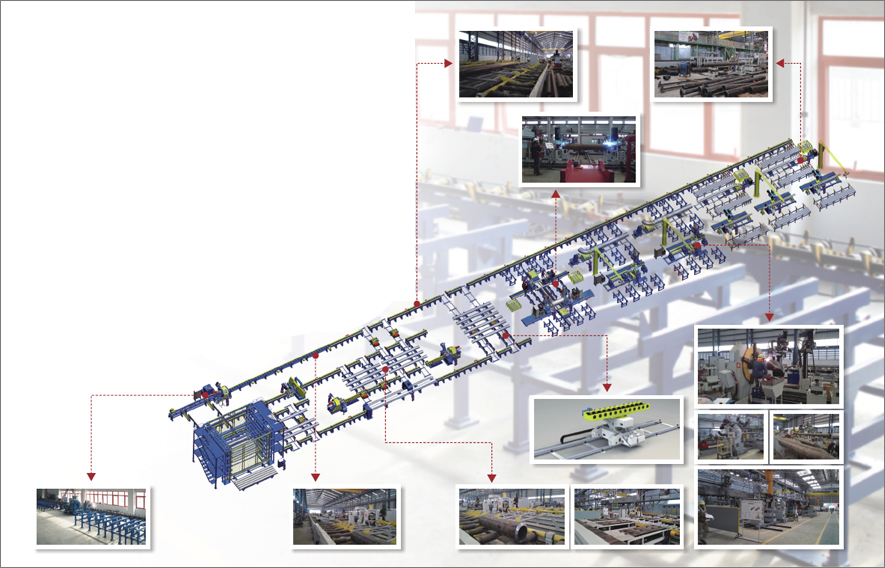 Features :
This production line is customized with advanced design. Conveyer system between each station reduced the occupation of overhead crane. The line can achieve pipe automatic loading, length measure, cutting and beveling, tit-up for welding, tack welding, automatic root pass welding, filling and capping, which promotes the quality and productivity dramatically.
The professional team experienced more than 20 years for automatic welding application to resolve the automatic root passin pipe spool prefabrication.
Many key patent technology lead the production and process that you never heard or seen before in pipe spoolpretabrication industrial and make them the navigator in this industrial.
The most stable control platform in production line and many years sustainable team to create and revolute the traditionalconcept of pipe spool prefabrication.
Widely applied in offshore, petrol, chemical, shipyard, nuclear power, power plant and construction machinery industry.
2-14" Pipe Spool Prefabrication Line