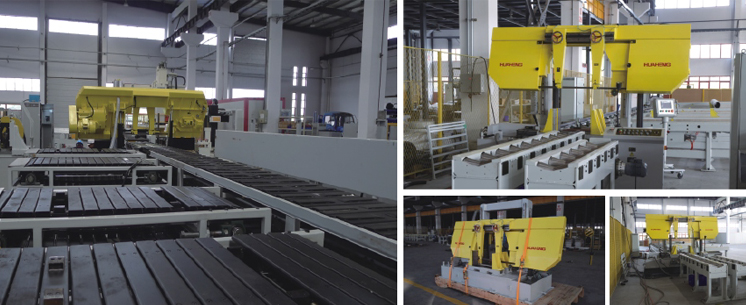 Features :
Suitable material: carbon steel, steel alloy, low temperature steel, stainless steel, duplex steel.
Structure: horizontal type with 2 columns gantry, double oil cylinder.
Clamping: Automatic self-aligned hydraulic clamping.
Automatic clamping, automatic feeding, emergency stop while blade broken.
Steeless adjustable Speed of cutting and blade feeding.
Meta thin wall saw blade, which achieve narrow cut notch , less material wasting, less power consuming.
Suitable pipe diameter: DN50-600 ( (Ø 57-630mm).
Suitable wall thickness: 5-90mm.
Optional grating length measuring function (CMBS-24).