CNC Profile Cutting System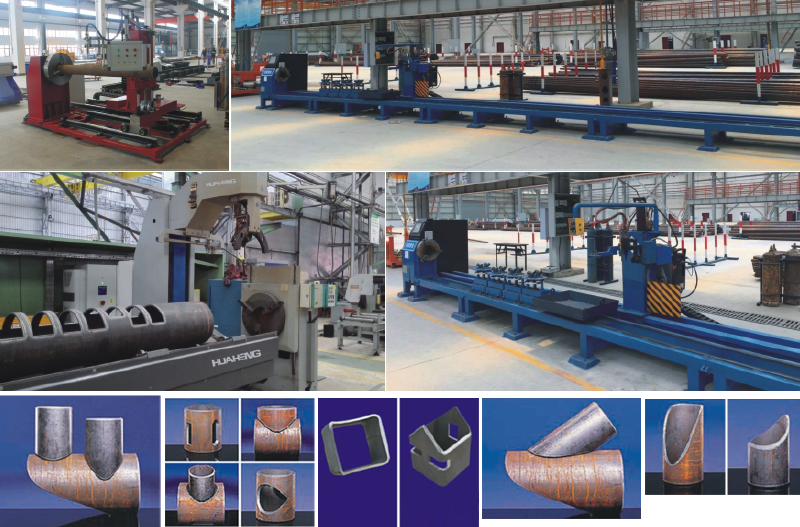 Features :
Cutting method : oxyfuel or plasma.
Automatic program and cutting of hole, pipe end and elbow profile cutting.
Suit for edge beveling preparation process.
Widely used for pipe fitting cutting in construction, chemical, shipyard, construction machinery, metallurgy, power plant, offshore industry.
Easy to cut these kind, no need for calculating or programming, iust input the intersection line, hole and bevel requirement.
Length Measurement Conveyer System

Features :
Con integrate cutting and beveling machine or high speed band saw cutting machine as per request to achieve automatic length measurement and cutting, decrease Iobor intensity and reduce labor quantity.
High accuracy, motorized clamping, servo driving.
System is stable and controlled by PLC.
Easy to operate on touch screen.